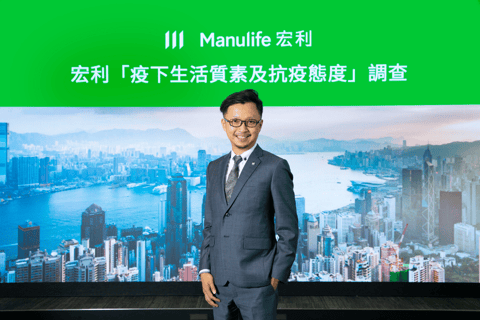 Manulife HK study reveals attitude shift on living with COVID-19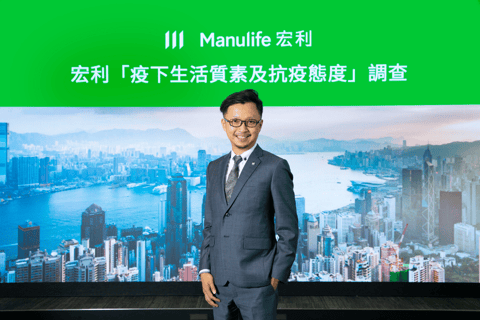 Manulife Hong Kong has released results of its health survey on perceptions and experience of COVID-19 since the virus' fifth wave in the city, which found that Hong Kong residents are now changing their attitudes on how to live with the virus as they try to regain normalcy in their daily lives.
The survey, which had 1,020 respondents aged 18 and above, found that 30% have plans to travel within the next 12 months. Forty-five per cent agreed with the statement "fear of infection is no longer a reason for me to not meet with friends or relatives and they have resumed a normal social routine."
The survey, which was conducted before the lifting of compulsory quarantine requirement on arrival in Hong Kong on Sept. 26, showed that, quarantine restrictions aside, 49% of respondents are "comfortable to travel to other countries adopting living with COVID strategies".
The findings also showed around a third of respondents have suffered a deterioration in mental or physical health. The figure was similar for those who have never contracted COVID and those who have recovered from the disease, at 36% and 33% respectively.
Physically, 33% of those who have had the virus said they experienced a downturn in their physical health versus 26% of those who have never had the virus.  
The pandemic has fuelled awareness and demand for insurance, according to the survey. Since the outbreak of COVID-19 in Hong Kong in early 2020, around a third of the respondents have researched or bought insurance coverage for themselves or their families.
"It is clear from our research that people now want to enjoy the levels of normalcy experienced before the pandemic, despite COVID-19 still being a health concern for many people in Hong Kong," said Danny Lee (pictured above), chief product officer of Manulife Hong Kong and Macau. "The ongoing virus has affected the daily lives and wellbeing of people of all ages, regardless of whether or not they have contracted the virus. However, the survey shows a positive attitude shift among Hongkongers."